Emergency Links
Source for top links: DERA
Kid's Guide to Building a Disaster Supply Kit -
TKS For Heads Up To Lake County Tutor
Teaching Emergency Preparedness At Home -
TKS to Stacey Martin, Youth Services Librarian And Educator; (special thanks to Amelia.)
An Amazing Financial Site Fighting Debt: The Simple Dollar
"The Simple Dollar began as a site for people who are fighting debt and bad spending habits, while trying to build a financially secure future and still afford a few luxuries in life. Trent Hamm started The Simple Dollar in 2006 after going through a complete financial meltdown. You can read his full financial biography for all of the details. Trent decided to throw himself head first into fixing his financial situation and getting out of debt. Within eight months, he was able to pay off all of his credit card debt as well as his vehicle, and he also established an emergency fund. After that, he decided to share with the world what he learned and help those who were struggling with the same situation." - About / TheSimpleDollar
An In-Depth Guide To Financial Emergency Preparedness - SimpleDollar
______________________________________
Avoiding Bad Weather When Traveling - ExpressFreightFinance
How To Stay Safe While Traveling During A Hurricane. - FloridaPanHandle
Does Home Insurance Cover Natural Disasters?
Ultimate Guide To Disaster Preparedness On A Budget
ADT's Interactive Disaster Map
MORE Emergency Links from DERA
Other Emergency Information Compliments of . . .

Above links compliments of Safe Sound Family

Natural Disaster Survival While Camping And Hiking - RiderUniversity
Guide To Wilderness Medicine For Outdoor Professionals And First Responders - UniversityOfNorthDakota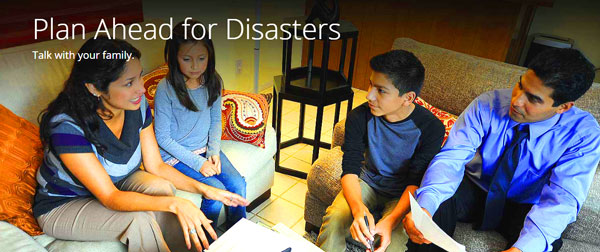 "Launched in February 2003, Ready is a National public service campaign designed to educate and empower the American people to prepare for, respond to and mitigate emergencies, including natural and man-made disasters. The goal of the campaign is to promote preparedness through public involvement.
Ready and its Spanish language version Listo ask individuals to do four key things: (1) stay informed about the different types of emergencies that could occur and their appropriate responses (2) make a family emergency plan and (3) build an emergency supply kit, and (4) get involved in your community by taking action to prepare for emergencies." - Ready
Photo Source - Ready

Home Preparation Tips For Weather Emergencies - Angieslist
In Case Of Disaster: What To Have In Your Car - Car-Disaster
Flood Preparation & Recovery Guide - ModernCastle
Steps To Take After Water Damage - Mr. Rooter
A Nurse's Guide To Disaster Preparedness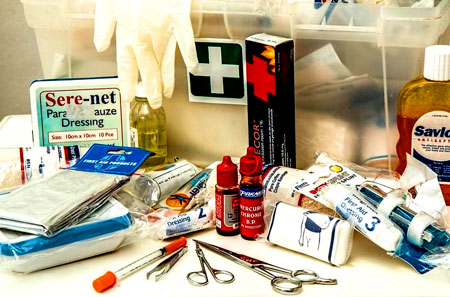 Categories include: 1.) First Aid Kits, 2.) Family Safety, 3.) Preparing for a Natural Disaster, 4.) Preparing for Health Emergencies, 5.) Pet Safety and Preparedness.
(TKS for heads-up to Scout Member Peyton.)
Image Source: Maryville.edu
Other Emergency Information Compliments of . . .


11 Critical Activities You Can Do To Be Prepared For A Disaster
Six Videos From "Disaster Safety" On Preparing For Potential Disasters
Video Sources: Disaster Safety